Monday, June 29, 2009
Karim Benzema wallpaper
Karim Benzema picture
According to the
News of the World
, Arsenal are set to announce their interest in the highly sought-after Olympique Lyonnais striker, Karim Benzema.
The 21-year-old is currently in the midst of a tug-of-war between Manchester United and Real Madrid, with Lyon and the player's agent admitting that both super-clubs are genuinely interested.
It is thought that it will take upwards of €30 million to prise Benzema away from the Stade Gerland, a sum that would usually rule a team of the Gunners' nature out of the bidding altogether.
However, recent reports suggest that the London side are seriously considering offers for Emmanuel Adebayor, as Milan have declared that they are chasing the Togolese forward.
The board at Ashburton Grove will let Arsene Wenger decided whether or not to offload 25-year-old 'Ade', who is expected to fetch in the vicinity of €35 million.
These claims are as yet unsubstantiated, but the development of the Adebayor situation could give a big hint as to their validity.
source: goal.com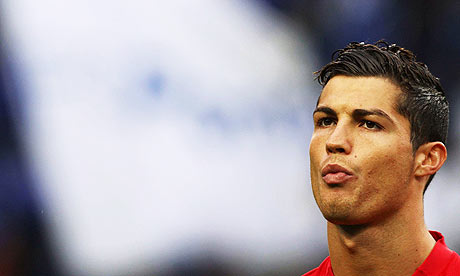 Cristiano Ronaldo's departure is all but done and dusted after Real Madrid and Manchester United finalised the agreement for his transfer on Friday evening.
The Portuguese winger was the subject of a world record £80million offer from the Spanish club on Thursday 11 June. He has since been on holiday but a return to work with new employers now beckons, with the sale set to be completed on Wednesday 1 July.
United have made no further comment, other than to confirm the finalisation.
source: manutd.com